last monday, sofa held an orientation for its new students.
there were, i think, more than 50 new students enrolled.
cassie and chamcham.
sofa's co-founder amina aranaz-alunan welcoming the new students.
sofa's marketing officers jamie and maina.
ms. benet, who just came back from milan, and ms. annaly.
oh yeah, by the way, i'm now an instructor at sofa. i'll be handling the clothing evolution class this term.
what i wore:
leather perforated bomber jacket | members only
studded tank | aaa by topman
skinny jeans | trf
bronze boots (with safety pins) | dr. martens
leather cuff bracelet | yves san laurent
aviator eyeglasses | gianfranco ferre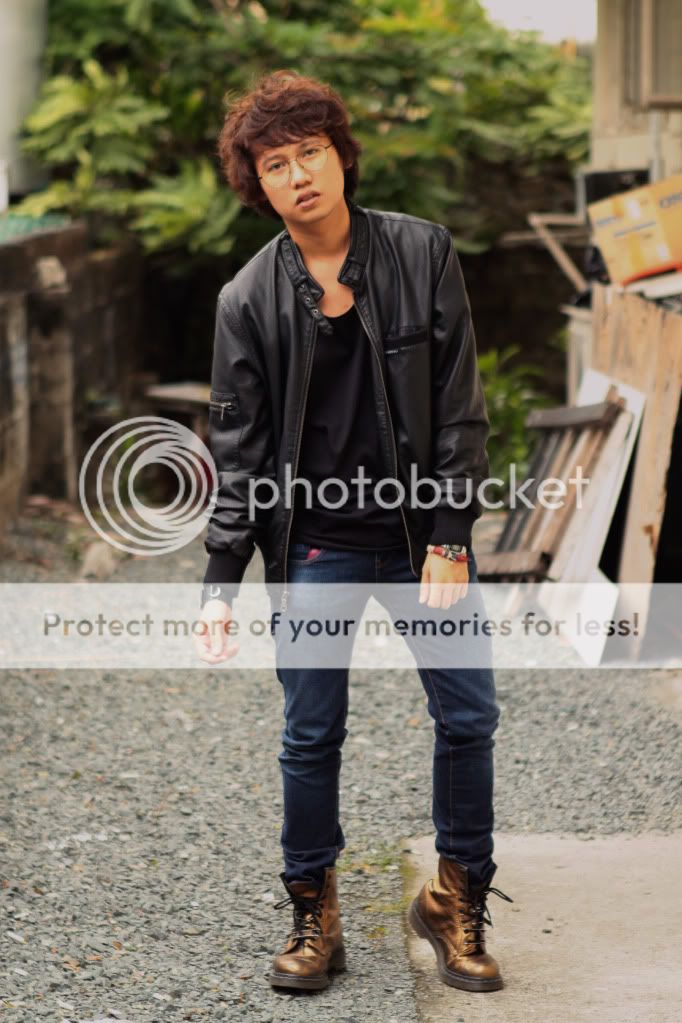 awesome studs detail on the aaa tank.
and i leave you with...
... a random tattoo.
music fix:

cut the cake

by the fiery furnaces